Mission
The Mission of Harper Woods School District is to provide a nurturing educational experience with a challenging academic curriculum aligned to every classroom that will challenge and prepare students for career, college and entrepreneurship readiness.
Vision
Harper Woods School District is dedicated to providing a world class education through a collaborative effort with the Board of Education, School Staff, Students, Families and Community Members to:
Ignite the potential in every student
Inspire a passion for life-long learning
Prepare students to compete in a global society
Why Harper Woods Schools
Reasons why you should choose Harper Woods School District.
College and Career Path
All students must have a college/career plan before graduation. Annually, our students receive millions of dollars in academic scholarships. 
Career Technical Education (CTE) Programs
Marketing Sales & Services, Information Technology & Web Design, Radio & TV Broadcasting, Culinary Arts, Cyber Security, & more.
Athletics
HWHS Athletic Department competes in the Oakland Activities Association (OAA).
Advanced Degree Program Dual Enrollment
For high school students, this typically means being enrolled simultaneously in their local high school and a nearby college institution.
Fine and Performing Arts
Fine and Performing Arts Programs include Theater Arts, Chorus, Concert Band, Jazz Ensemble, and more.
Our Schools
Click for school short cut.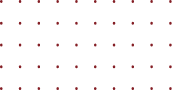 For more information click the following links below