About College & Career Institute (CCI) Center
Ms. Terri L. Gamlin
Ms. Terri L. Gamlin, a native of Detroit and a product of the Detroit Public School System. I have devoted over 26 years to serving students in the public education sector. I am a graduate of the following universities: the University of Michigan, Central Michigan University, and Wayne State University. I received my undergraduate degree from the University of Michigan, my first Master's degree from Central Michigan University in Curriculum and Instruction and my second Master's degree from Wayne State University in Career and Technical Education. I later received my Administrative certification.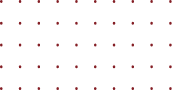 Our students are College and Career Ready and Entrepreneurial Prepared
ALL students are required to have a college/career plan prior to graduation. Annually, OUR students have millions of dollars in academic scholarships.
Career training is available in Winter 2022, ALL programs will be held at the Harper Woods College and Career Pathway Institute
Career and Technical Education Program Include:
Computer System Networking and Telecommunication
Radio/TV Broadcasting & Film
Marketing, Graphic Design & Technology
Cybersecurity (CTE Expansion)
Culinary Arts (CTE Expansion)
CTE Programs
Provide students instruction and experience in the real-world application of academic skills, industry-based skill standards, and interpersonal workplace skills and behaviors in order to become intern-ready for employment and/ or post-secondary education. These programs also provide students the opportunity to earn college credit while in secondary CTE programs.
Our students are College and Career Ready and Entrepreneurial Prepared.
For more information please contact College Career Institute at :
Phone: 586-701-3239

Parent Resources
Learn more about how to access WebEx and Google Classroom from their child's Chromebook.
College & Career Institute (CCI) Center Contact