About Triumph Middle School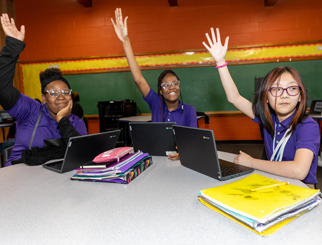 Harper Woods Triumph Middle School is "Ready to Engage, Educate, and Empower ALL STUDENTS" We are "ONE BAND, ONE SOUND."
OUR students are taught to research, synthesize, and analyze real-world problems.
OUR staff provides high-quality, student-centered instruction focused on helping each student to reach his or her potential. Learning is supported with one-to-one technology for every Harper Woods Triumph Middle School student. Honors courses are offered in ELA and Math.
International Baccalaureate Middle Years Program (MYP)
The MYP is designed to help students recognize the connection between what they learn in the classroom and the world around them. Students tie various subject areas together and eventually see knowledge as an interrelated, coherent whole. Students in the MYP analyze and evaluate issues, generate new ideas, and consider new perspectives. MYP students are empowered to develop a sense of community through service to others while encouraging international-mindedness through appreciation and inquiry of global cultures. Overall, students will become creative, critical, and reflective world-class thinkers. (ibo.org)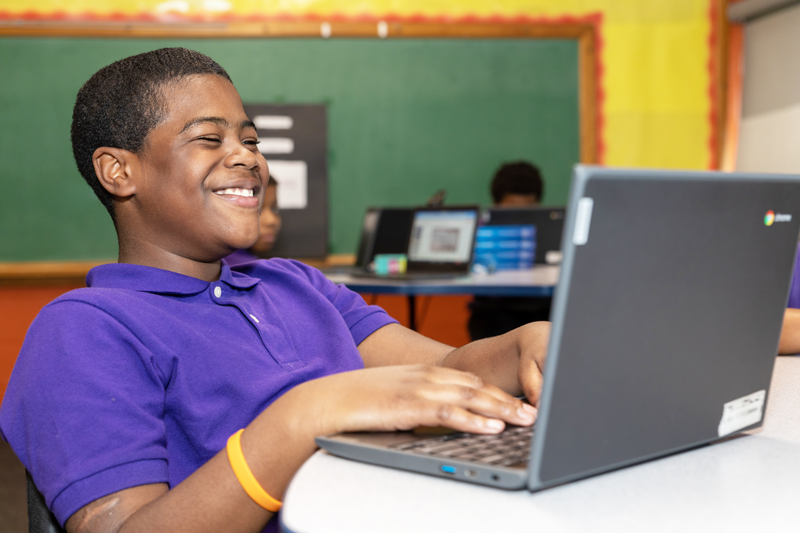 Students earn High School credit by completing the following courses...
Algebra 1
Spanish 1
Earth Science
Honors courses are offered in ELA, Math, Science, and Social Studies.
META 24 Available As Well.
HWTMS has a wide variety of extra curriculum opportunities
Students can participate in several after-school activities:
Future Think - STEM Programs
National Juniors Horners Society
Student Council
Character Development Programs - Journey to Success
Sports: football, basketball, volleyball, wrestling, track, and cheerleading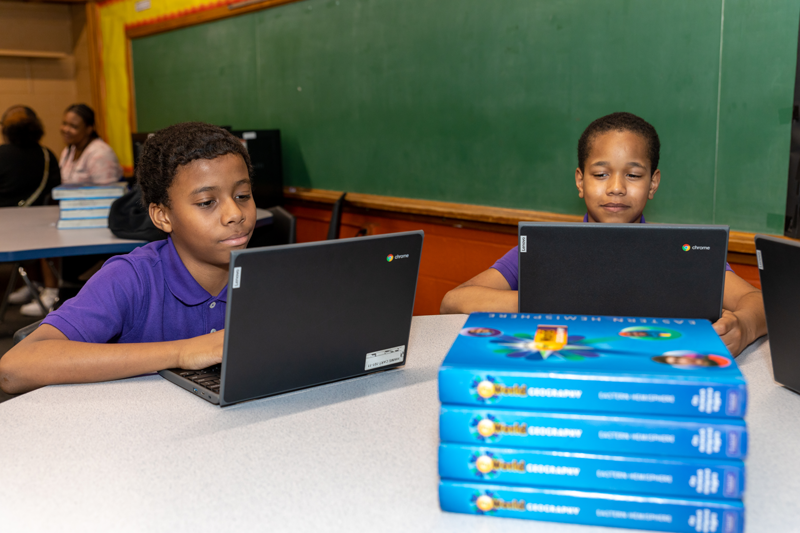 Partnership with community organizations and business bring additional educational experiences.
Career mentoring program
Saturday school / Homework Support
Internships
Additional clubs and activities
HWTMS Fine and Performing Arts Program Includes:
Marching Band
Concert
Choir
Harper Woods Triumph Middle School is "Ready to Engage, Educate, and Empower ALL Students" We are "One Band, One Sound." 
For more information, please contact the Middle School Staff at:
Phone: 586-343-1830
Fax: 586-863-5070
Parent University
Learn more about how to access WebEx and Google Classroom from their child's Chromebook.
HW Middle School Contact